AUDIOBOOK versions of all three books in the series so far are now available, read by the brilliant Peter Kenny. Click the pictures above to hear a sample or download from Audible. You can also borrow these from your local library or purchase from Oakhill Children's Audiobooks. Enjoy!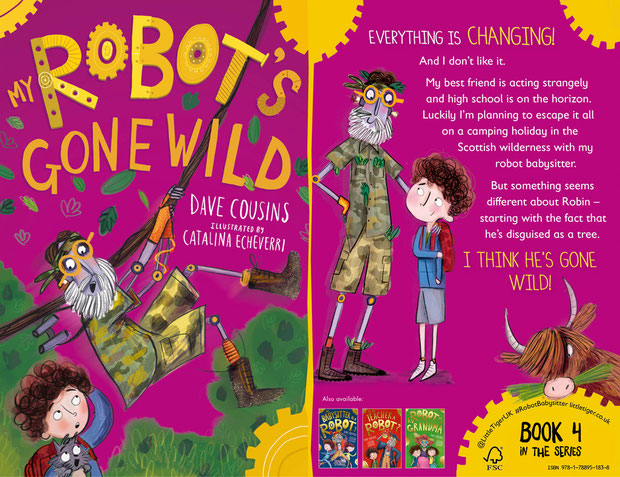 "My Robot's Gone Wild is an epic finale to this series of books … a real 'coming-of-age,' 'moving on' story, that will appeal to children in Year 6 thinking about their transition to high school and all the changes that lie ahead. Jake, his twin sister, best friend Ali and school-friend Ivana are spending one last summer together before 'big school' camping in the Scottish Wilderness. They're pitching up at Granny Anderson's place and Jake can't wait to see Robin his robot babysitter again. He's also really looking forward to hanging out with his best mate, but it would seem Ali only has eyes for Ivana now and Jake's worried he might have lost his best bud for good. His summer is looking lonely, but when Granny's Highland cattle are stolen, Jake & his friends end up having one last adventure they'll never forget … There's some really appealing themes between the pages alongside the adventure … that most upper primary pupils will identify with."– Emma Kuyateh, Primary Teacher Bookshelf

"I enjoyed reading this book. I liked how the Grandma was an inventor, because it shows that anyone can be an inventor! … This is a funny adventure where everyone is disguised as something else!" – Arthur (aged 8), Books Up North
MYSTERY & MAYHEM IN BOOK 3 AS "ROBOT HOLMES" AND "DOGGY WATSON" (sorry!) GET ON THE CASE OF THE MISSING GRANDMA …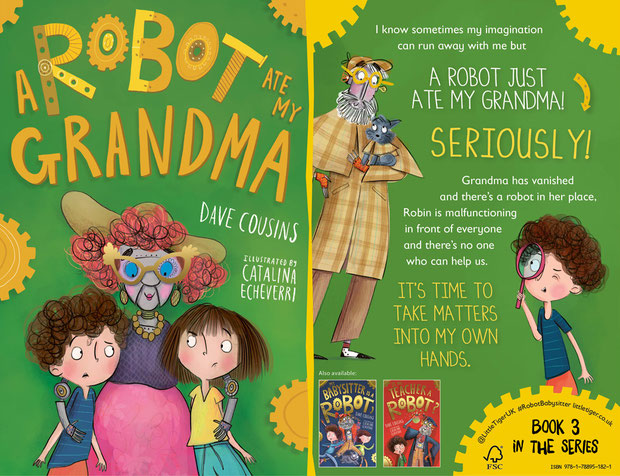 CONFUSED ROBOTS AND FLYING HAMSTERS! THINGS GET EXPLOSIVE IN BOOK 2 …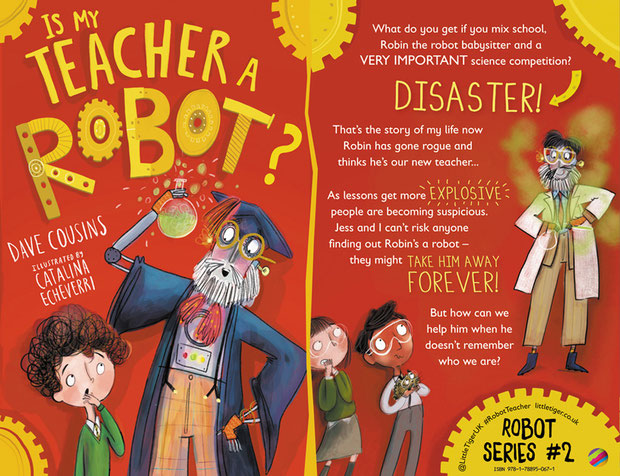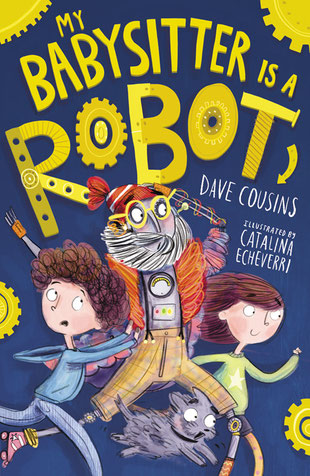 Find out how it
all started!
The first book in the series is available now in paperback, eBook and AUDIOBOOK.
"… a cute story with Dahlian shades as the children plot to get rid of the robot babysitter their grandmother has built for them … very funny … with a lot of heart and the illustrations add comedy too."
5 stars
Lilyfae (Amazon Top 500 Reviewer)
"My Year 4 class are loving this book. Dave has an incredible knack of writing for this age group that really connects with their sense of humour and imagination." Mrs K Harper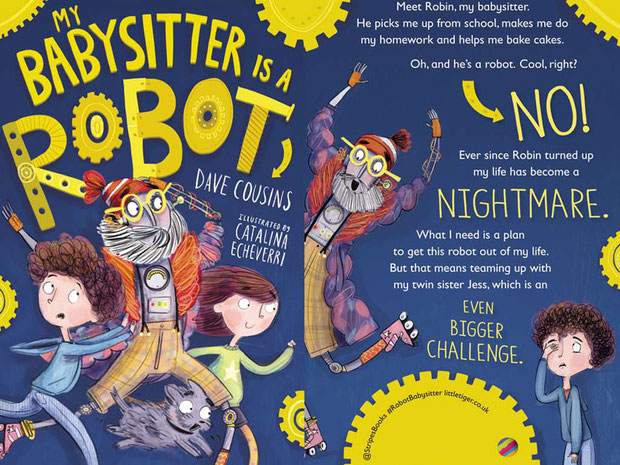 Ideas for exploring the ROBOT series with children in KS2.
Dave-Cousins-Robot-Series-Activity-Ideas
Adobe Acrobat Document
1.1 MB
Additional resources for A ROBOT ATE MY GRANDMA
A series of worksheets for exploring some of the elements in A ROBOT ATE MY GRANDMA and crime & mystery stories in general. Includes Code Breaking Worksheet, Word Search and Writing Tips.
Mystery Story Resources.zip
Compressed Archive in ZIP Format
3.2 MB